Sunday & Wednesday Services
Sunday Morning Classes at 9:30am
Sunday Morning Worship at 10:30am
Wednesday Nights at 6:30pm
Get Involved
Glenville Church Ministries
The success of our Church depends on participation from people like you. Get involved in our Ministries – it will change your life. 
Prayer Request
Prayer taps into the plan and power of God for our lives. It is a must for us to walk in the Spirit of God. The man in the picture was a prayer warrior. Here he is praying for God's presence in that class for that day.
Please choose the prayer request option from the drop down menu and type your request in the comment section along with your information.
"Prayer is not overcoming God's reluctance, but laying hold of His willingness". -Martin Luther
Pastor Bruce Thomas | Glenville Church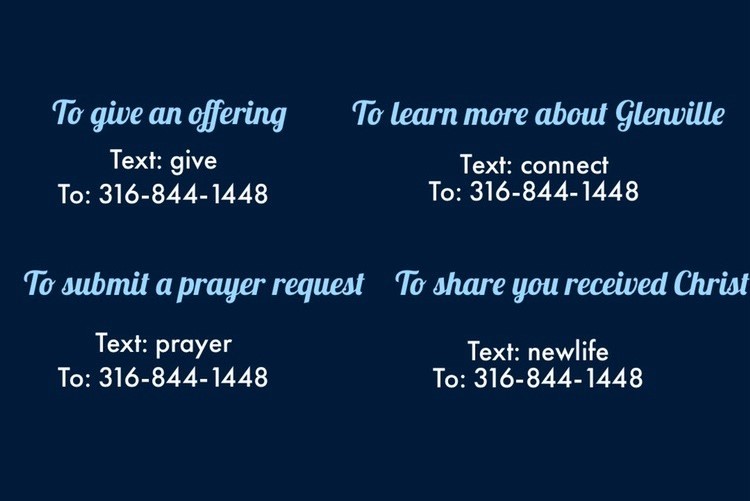 As we generously and sacrificially give of our finances, we help support Glenville Church in the work of the ministry in Wichita and around the world. Not only do we get to partner with God in spreading the gospel message, but He changes us in the process!
Watch
Pastor Bruce Thomas Welcomes you to our church